Current Outlook
"The Minsky Moment is approaching...."
As the U.S. economy continues to sputter despite massive government spending, investors sould be considering how to survive the dollar's implosion.
The role of the U.S. dollar as the world's reserve currency is about to change as Russia, China, Saudi Arabia, India, Turkey, and Iran among others are bypassing dollars in trades involving oil and other commodities.
Economic data is revised and methodolgy changed to present a false picture for the public.
Major U.S. real estate companies are declaring bankruptcy as U.S. interest rates approach 5%. Both credit card and auto loans are looking at increasing delinquency rates.
The growth in credit card debt is greater than the growth in personal income as individuals try to maintain their standard of living.
Do not be surprised if the NASDAQ falls through 8,000, the SPX to 2,500 and the DJIA sees the 25,000 level.
Until the Biden Administration takes seriously the impact of open borders and a failed education system, the outlook is less than rosy.
Remember -- "Only purchasing power counts!"
Remember to ... "Keep It Safe, Simple and Stay Focused!" going forward.
Fred Richards
February 25, 2023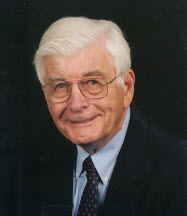 Fred Richards' has published his 'Tis Only My Opinion articles for many years on a wide range of subjects and many are archived here. The current article is highlighted above.

Mr. Richards is a graduate of SMU and HBS, and a member of Who's Who in the World since 1965.

In 2017, Mr. Richards received the Marquis Who's Who Lifetime Achievement award.