Current Outlook
"Twitter was not impartial ...."
Thanks to Elon Musk taking control of Twitter, it should be evident that the 2020 election was clearly skewed in favor of the Democratic Party.
The collapse of FTX will have significant negative impacts on the entire crypto market. Sam Bankman-Fried, the founder of FTX will probably be arrested on fraud charges in the near future. His millions of dollar contributions to the Democratic Party and its members will be scrutinized heavily in the future. The FTX collapse will have significant negative impacts on the entire crypto market. Perhaps, investors will begin to be more diligent in the future.
Shadow Government Statistics suggests the Biden Administration economic reports are incorrect. If you change the methodology of calculating a report, then the comparison to previous reports of the same name are by definition faulty.
Until Congress stops spending deficit dollars, the outlook is bleak. While the U.S. dollar appears strong against the rest of the world, it will be just a matter of time before its value craters.
Do not be surprised if the NASDAQ falls through 8,000, the SPX to 2,500 and the DJIA sees the 25,000 level.
Until the Biden Administration takes seriously the impact of open borders and a failed education system, the outlook is less than rosy.
Remember -- "Only purchasing power counts!"
Remember to ... "Keep It Safe, Simple and Stay Focused!" going forward.
Fred Richards
December 1, 2022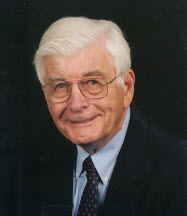 Fred Richards' has published his 'Tis Only My Opinion articles for many years on a wide range of subjects and many are archived here. The current article is highlighted above.

Mr. Richards is a graduate of SMU and HBS, and a member of Who's Who in the World since 1965.

In 2017, Mr. Richards received the Marquis Who's Who Lifetime Achievement award.